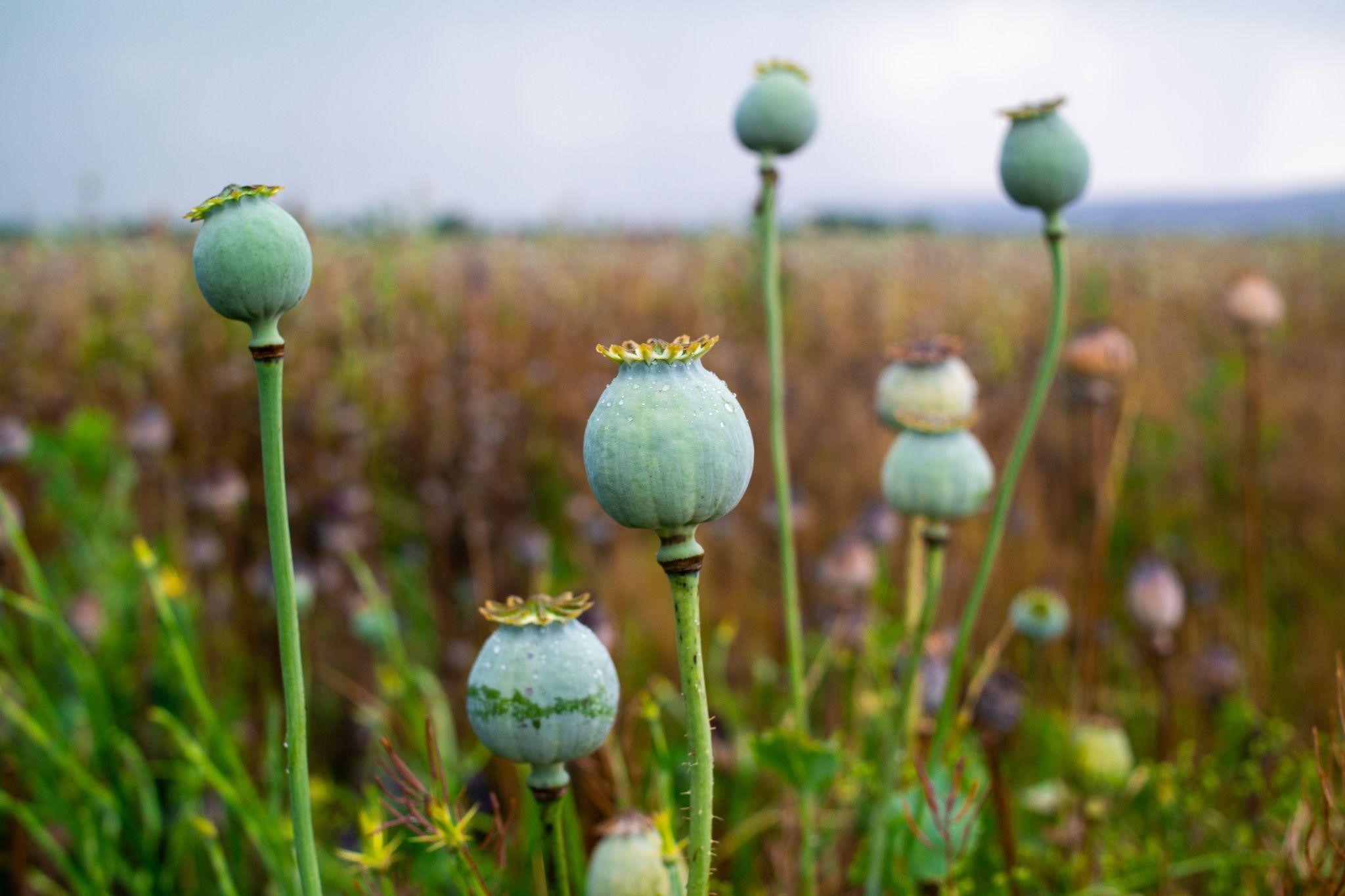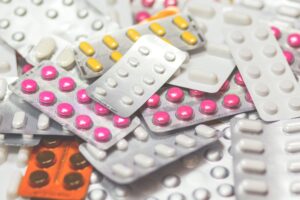 For generations, the word drugs has echoed throughout the walls of civilization, dating back to the stone period. Have you ever said to yourself,
"How was the concept of drugs birthed into existence? Do people have different definitions of the term drugs? How have drugs been in existence since time immemorial? Ever wondered how they had been discovered and the purposes they served? Ever wondered if our forefathers used to party and abuse drugs? Was party after party a thing back then? If drugs are medicinal, why are they being banned? "
To understand the history, we must first define the term drugs. I hope you brought your reading glasses and wild imagination with you. We are about to dive into a historical world.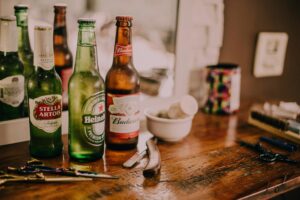 What are drugs?
A drug is any chemical that, when ingested, causes a non-nutritional physiological effect on the body. They alter physiological functions by interfering with, augmenting, or entirely suppressing them. (There are two categories of medicines: ethical medications and recreational drugs. I'll be dealing with recreational drugs in this article.)
Humans have found new medications both accidentally and intentionally throughout history, both in nature and via scientific testing. Science has moved from employing only plant, animal, and mineral substances to utilising these substances as well as their modified forms and laboratory-derived chemical substances. Since ancient times, drug usage has been widespread in practically every community. If the past is prologue, it is no surprise that drug use is widespread in modern societies, despite significant efforts to reduce it.
It is believed that humans have used mind-altering plants since prehistoric times. According to Gahlinger (2004), early humans discovered that eating some plants gave each of them a different experience.
There was a group that experienced feelings of relaxation, happiness, drowsiness, or peace.
While another group experienced feelings of increased energy, alertness, and stamina.
And there was also a group that was exposed to strange sensations, terrifying visions, or a profoundly different awareness.
Sociologist Erich Goode (2008), believes the history of drug use is as follows: "Humans have been ingesting drugs for thousands of years. And throughout recorded time, significant numbers of nearly every society on earth have used one or more drugs to achieve certain desired physical or mental states. Discoveries that have been made in the past decade reveal the presence of psychoactive, commonly known as mind-altering substances in the human archaeological record long before the practice of written record-keeping.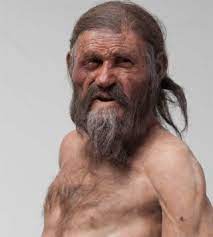 Did you know that in 1991, Ötzi,, the guy whose frozen remains was discovered in the Alps, lived around 3300 years ago and carried a travel pharmacy with a polypore fungus with antibacterial and hemostatic qualities in his pouch?
The discovery did not end with the early man; rather, it was only the beginning. The discovery and production of new medications and other substances was predicted in ancient times:
Around the 300 BCE, the Ancient Greeks used to drink poppy juice, which contained opium
* Around the 3000 BCE, ancient China started using cannabis (the source of marijuana)
Around the 3500 BCE, Ancient Egypt started using alcohol
Around the 5000 BCE, The ancient Sumerians started using opium
Around the 6000 BCE, beer and berry wines were first used
Around the 8000 BCE, Mead, an alcoholic drink was made from fermented honey
Around the 2500 BCE, Ancient people (present Switzerland ) ate poppy seeds (the source of opium)
Around the 350 BCE, People in ancient Palestine drank wine
Around 1000 CE, the Chinese and other Asians were using opium regularly.
The rise and fall of the ancient cities is a story worth telling but on another day. The discoveries made during that time played a huge role in terms of the invention of medicinal drugs from herbs and other natural sources. Written documentation from the Pre-Classical (2,000 B.C.E – 1,000 B.C.E.) and Classical (1,000 B.C.E – 500 C.E) periods conclusively verify the use of opium, cannabis, alcohol, tobacco, cocaine, and various forms of fungi for religious, medicinal, and occasionally recreational purposes. Brecher, 1973, calls America a "dope fiend's paradise".
This is because of the 5 main drugs being taken during this time.
They include: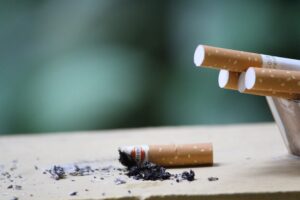 a.) Tobacco
During the colonial era, thanks to slave labor, tobacco was a major crop in Virginia and other colonies. Sir Walter Raleigh, famously introduced dried tobacco leaves to England, where they were controlled and taxed heavily. Again, abuse of tobacco led to costly addictions, as it was a risky but incredibly profitable voyage for those who made it over the Atlantic.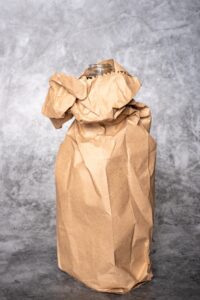 b.) Alcohol
According to Genzlinger (2011) , alcohol was another drug used in great quantities, from the earliest colonial days. One of the Founding Fathers of America, Benjamin Rush, was one of the first to believe that alcoholism was not a matter of personal willpower but rather due to the alcohol itself.
Rush challenged the accepted belief at the time that alcoholism was a moral failing, thereby progressing the concept of addiction as a disease. In colonial New England, rum manufacturing was a major industry, and rum drinking was common. Consequently, alcohol addiction was rampant in the so-called cradle of civilization, and people during that time generally lived much shorter lives thanks to disease and, presumably, drunkenness.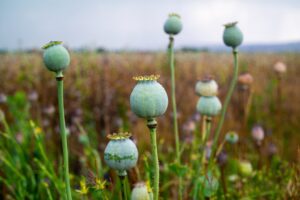 c.) Opium
According to Goode, 2012; during the decades before and after the Civil War, the use of opium was extremely common. Beyond making people feel good, opium is an effective painkiller and cough suppressant. Accordingly, it was a staple in many patent medicines, elixirs and tonics, sold back then in apothecaries, general stores, and other venues. Large numbers of people from all social backgrounds used these opium-laced medicines for problems such as depression, headaches, menstrual cramps, and toothaches. Egyptians used opium to treat diarrhea and to "cure" crying babies, who probably had colic.
The use of opium for dulling pain was well-known by physicians worldwide, however, the real problem began with the isolation of morphine from opium in 1804. Introduced commercially in 1827, morphine quickly became the drug of choice, particularly after the advent of the hypodermic syringe in 1853. (Our forebears refined more potent compounds and devised faster routes of administration, which contributed to abuse)
With few effective controls on its production and sale, it rapidly reached epidemic levels in the United States thanks to the American Civil War. Around 45,000 soldiers who came home from this war were unable to function without morphine, according to Time's The Civil War: An Illustrated History. A similar effect was observed in the Franco-Prussian wars between France and Germany.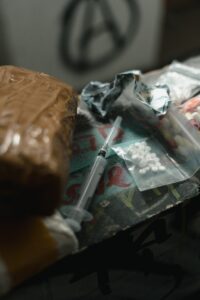 d.) Cocaine
In early 1880, Sigmund Freud came up with claims that cocaine could help relieve asthma, depression, hay fever, sexual impotence, toothache pain, and a host of other problems.
A historical example is Hitler, his mental and physical health has been the source of much speculation as people believed that his cruelty was not out of sobriety. But what if that's true? What if their speculations are justified?
German author Norman Ohler, in his book Blitzed, describes how the Third Reich was permeated with drugs, including cocaine, heroin, and most notably crystal meth, which was used by everyone from soldiers to housewives and factory workers.
"The Soldiers were awake for days, marching without stopping, which wouldn't have happened if it weren't for crystal meth
Norman Ohler
The "wonder drug" Eukodol, which puts the user in a state of euphoria and often renders them incapable of making sound judgments, and cocaine, which he started taking regularly from 1941 onwards to combat ailments including chronic stomach spasms, high blood pressure, and a ruptured eardrum.
Fun fact, cocaine was a major ingredient in a new beverage introduced in 1886, Coca-Cola, which became an instant hit because people naturally felt so good when they drank Coke! The ban and heavy taxation (by the 1914 Harrison Narcotics Act) on cocaine rose when an absurd belief that African Americans who used cocaine became extra strong, dangerous, and even invulnerable to bullets.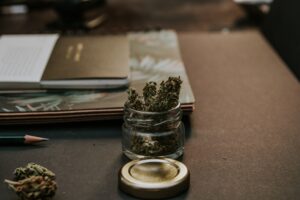 e.) Marijuana
Marijuana was a popular drug for problems like migraine headaches, menstrual cramps, and toothache pain.
NB//: Some drugs have been used as medications for most of human history. For instance, the medicinal use of opium is described in the earliest written records.
I know, you are probably questioning silently,
"If these drugs were that helpful, then why are they illegal now?"
Some drugs such as marijuana and opium were mainly banned in the USA out of racial prejudice. However, the side effects of these drugs were also fierce and greatly impacted people. It was believed that people who indulge themselves in drug abuse have a much shorter lifespan. Per the University of Utah, in the past, addiction was treated as a criminal offense, with intensive faith-based prayer, or in mental institutions, but this signified a shift to viewing addiction as an illness that could be managed.
Since drugs have been used, there were always those who abused them, which led to full-blown addiction and the bevy of side effects that come with it. As the physical and mental health implications of addiction became clearer, rehabilitation efforts began to appear. In 1864, the New York State Inebriate Asylum, the first hospital intended to solely treat alcoholism as a mental health condition, was founded.
As the public began to view alcoholism and related drug abuse more seriously, more community groups and sober houses began appearing to help counter the challenges of drug and substance abuse. For example, AMREC.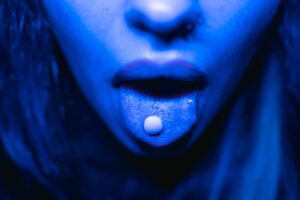 In conclusion, drugs have been there for a long time, however, with each decade discoveries and measures are set to counter the abuse and negative effects. Drugs were majorly used in times of crisis in the past, for medicinal purposes and religious uses. However, as time went by, people began overdosing leading to what we now term abuse, which led to the ban of many of the drugs stated in the article.
In the next week, we get to learn more about drugs, their effects, and their types. If you have any questions regarding the history, drop a comment and we will get back to you. See you in the next article!!!
Follow our social media handles
Getting help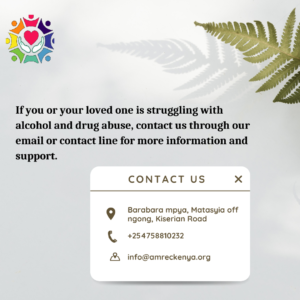 References
Drugs. (n.d.). https://www.healthywa.wa.gov.au/Articles/A_E/Drug-information

Author Removed At Request Of Original Publisher. (2016, March 25).

7.1 Drug Use in History–Social Problems

. Pressbooks. https://open.lib.umn.edu/socialproblems/chapter/7-1-drug-use-in-history/ 

Crocq, A. (2007). Historical and cultural aspects of man's relationship with addictive drugs.

Dialogues in Clinical Neuroscience

,

9

(4), 355-361. https://doi.org/10.31887/DCNS.2007.9.4/macrocq 

McCarthy, B. (2016, November 25).

A brief history of war and drugs: From Vikings to Nazis

. Drugs | Al Jazeera. https://www.aljazeera.com/features/2016/11/25/a-brief-history-of-war-and-drugs-from-vikings-to-nazis

New York State Inebriate Asylum (U.S. National Park Service)

. (n.d.). https://www.nps.gov/places/new-york-state-inebriate-asylum.htm 
By Lemu Wanjiku,
Counselling Psychologist,
AMREC.